Waste tire disposal using rubber crusher and rubber shredder most reliable ​
2019-07-19
Old tires look like the humble dirty things, but after effective management or more processing USES. Rubber crusher is the process of waste tires turning black into treasure,

Shuangxing Machinery

rubber crusher can put the whole black big waste tires after the tire decomposition will be divided into 5-18 cm blocks, and then according to user demand for grinding, until the qualified rubber powder.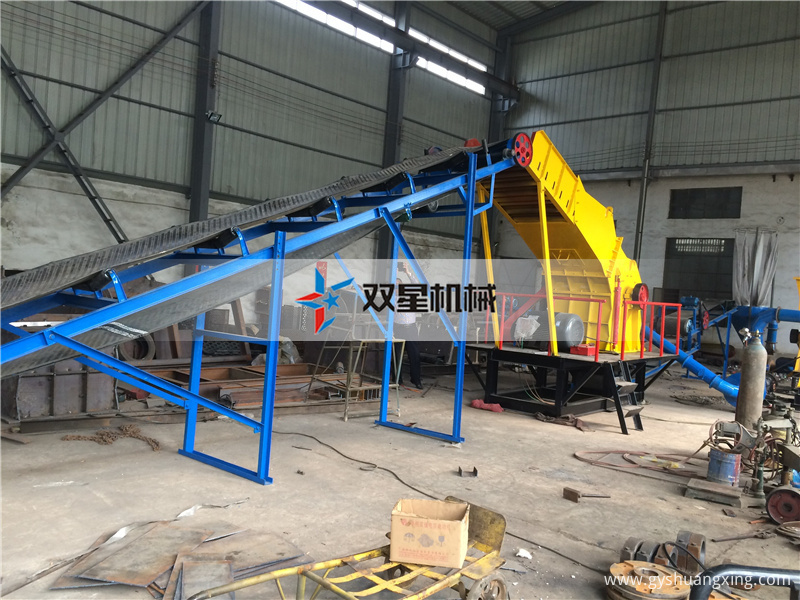 A lot of friends have consulted a

Shuangxing Machinery

rubber crusher, some have been using

Shuangxing Machinery

rubber crusher on the path of entrepreneurship,

Shuangxing Machinery

friends in order to satisfy the consumer's psychology, manufacturers according to the material properties of the rubber produced with rubber crusher production machine rubber shredding machine, the shredding machine can be used alone can also be used as production line collocation. A complete set of used tires processed into rubber powder a whole production line price of about 100,000 yuan, suitable for personal investment and entrepreneurship and laid-off workers and waste tire resources more stable friends entrepreneurship, a complete set of business model is short and fast investment projects. Small risk and small investment are the characteristics of this production project. This rubber crusher production line has the advantages of simple operation, less pollution and energy consumption. It is safe to configure automatic hydraulic opening and automatic starting cabinet. The user that likes does not listen to others how many, oneself are investor after all, can see a few manufacturer to try machine to manufacturer more, the configuration that sees manufacturer machine is making a decision.
There are a lot of rubber crusher problems, we continue to explain in the future news for friends, so that the use of rubber crusher crushing waste rubber friends have mastered product knowledge. The Shuangxing Machinery rubber crusher also effectively solves the separation problem of steel wire, fiber and rubber powder contained in the waste tire.